Fifa 10-REPACK
Game Size : 1.8 GB
Supplied by:RAZOR1911
Cracked by:RAZOR1911
Packaged by:Team JPN
Size: 1.8 GB
Game Type : Sports
Date: 26-09-2009
Release type:DVDRip
Protection: Securom
CODE
Ripped

-intro Movies
-Other Languages speech
Screen Shots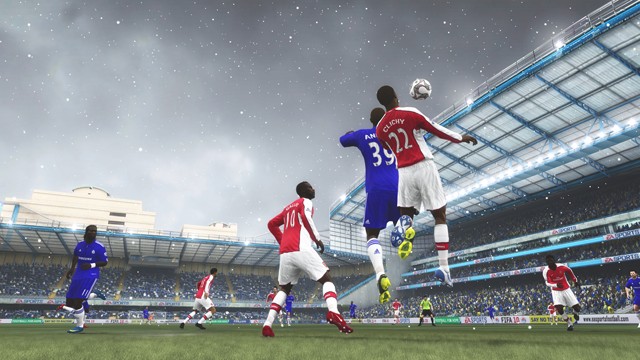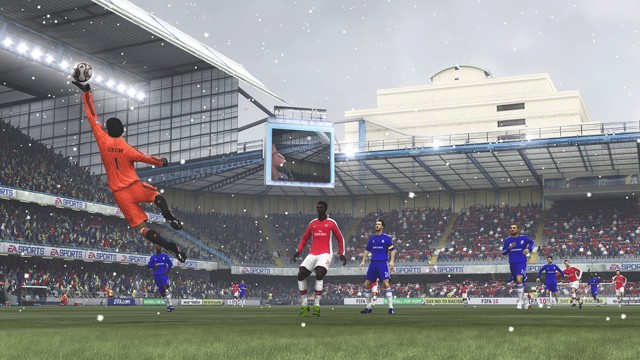 Description:
FIFA 10 features core gameplay refinements based on responsiveness and intelligence, plus a completely overhauled Manager Mode that includes more than 50 major improvements. These enhancements and more deliver a high standard of authenticity, as FIFA 10 continues to set the benchmark in both innovations and gameplay as the most complete simulation of soccer. Features include the 360° dribbling system, which provides finer dribbling control, more than 50 major improvements to Manager Mode, more accurate passing and and authentic shooting, improved trapping intelligence, advanced positioning, and much more.
Features:
* 360 Dribbling: The 360 dribbling system provides finer dribbling control, enabling players to find spaces between defenders that previously were not possible
* Skilled Dribbling: Animation warping technology provides unprecedented control. Skilled players now have the ability to face a defender and use highly-responsive lateral dribbling to skip past him
* Freedom in Physical Play: Wider dribble touches and new collision sharing creates a varied, less predictable, and extended fight for possession between the dribbler and a defender
* Player Urgency: Improved urgency AI logic, with over 50 new movement cycles, delivers more responsive positioning so your players stay focused on the ball and move at a speed appropriate to the action
* Improved Trapping Intelligence: Players now have a better awareness of where the easiest, most natural trapping position is so they can get the ball on the ground and under control easier and earlier
* Advanced Positioning: Defenders multi-task and play the pitch more intelligently by covering dangerous spaces left by out-of-position teammates.
* More Accurate Passing: Players better analyze space resulting in pinpoint passes that give their receivers more options and time to outrun defensive pressure
* Authentic Shooting: Refinements to the shooting system and modifications of the ball physics create a wider, more realistic variety of shots that enhance the exhilaration of scoring
* Varied Defending Options: Slide Tackle targeting has been enhanced so skilled players have more reach and avoid tackling through the dribbler.
* Refined Goalkeeper Intelligence: Numerous improvements mean that goalkeepers now have more urgency and better perception of where to intercept loose balls, resulting in a more responsive and powerful rushing system.
* Manager Mode Authenticity: More than 50 major improvements were designed to create an authentic experience to mimic the real-world game.
* Continuous Gameplay: Maintain the atmosphere, pace, and intensity of a match with quick free kicks and referee carding
* New Practice Arena: Work on individual skills in a fully featured practice mode before stepping on the pitch
Links
http://rapidshare.co...IONO.part01.rar
http://rapidshare.co...IONO.part02.rar
http://rapidshare.co...IONO.part03.rar
http://rapidshare.co...IONO.part04.rar
http://rapidshare.co...IONO.part05.rar
http://rapidshare.co...IONO.part06.rar
http://rapidshare.co...IONO.part07.rar
http://rapidshare.co...IONO.part08.rar
http://rapidshare.co...IONO.part09.rar
http://rapidshare.co...IONO.part10.rar
Rar Pass
CODE
www.snaketop.net
Minimum Sys Req:
CPU: 2.4 GHz single-core
RAM: 512 MiByte (XP) or 1 GiByte (Vista)
Graphics card: Geforce 6600 or better, Ati Radeon 9800 Pro or better, Support for Shader Model 2.0 or better, DirectX 9.0c
VRAM: 128 MiByte
Sound: DirectX 9.0c compatible sound device
Input: Keyboard or Dual Analog Gamepad
HDD: 4.4 GB or more, free disc space
Enjoy